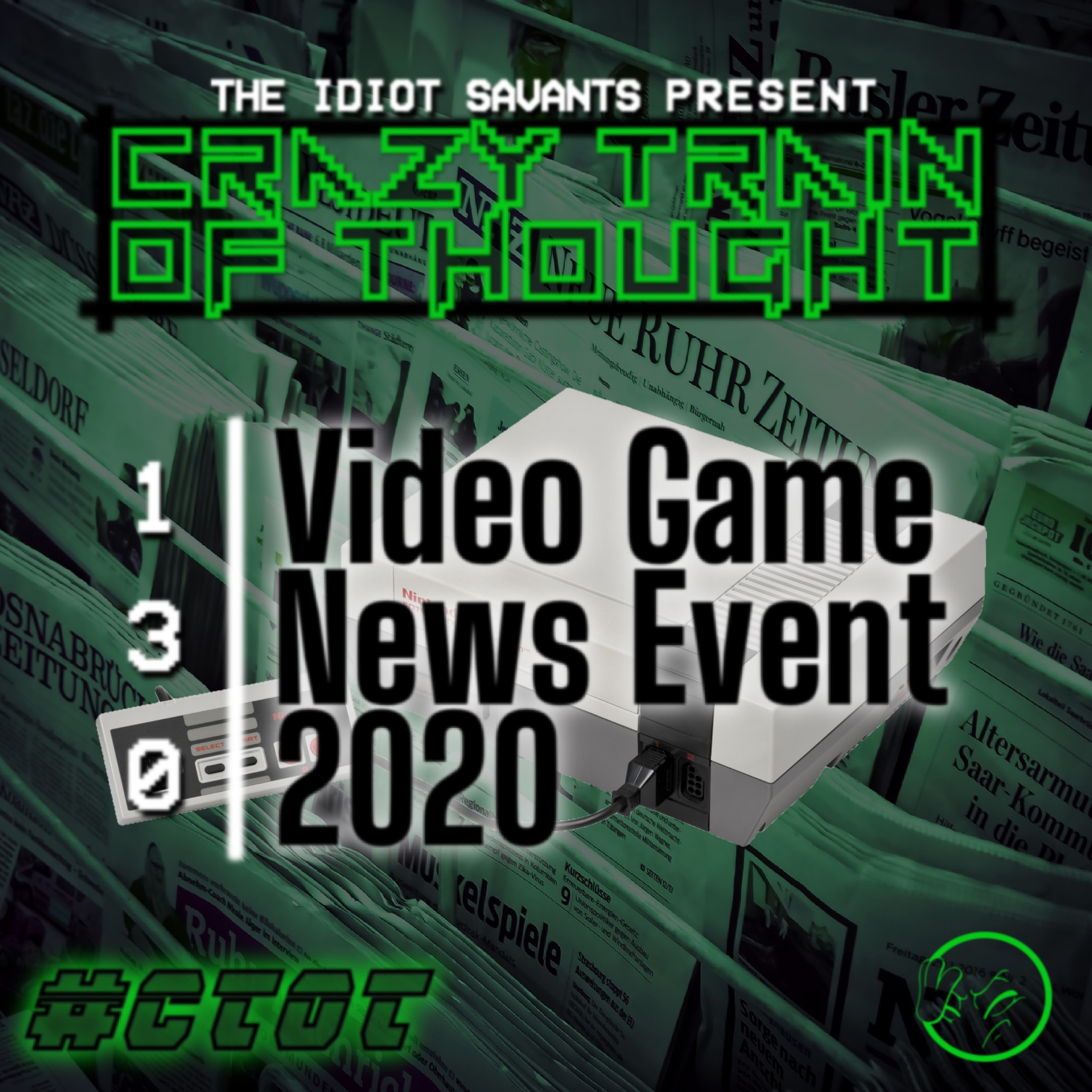 Episode 130: Video Game News Event 2020
ALL ABOARD for Crazy Train of Thought brought to you by The Idiot Savants! We pulled out all the stops this week to bring you the absolute best (and funniest) video game news coverage possible. Join host Ryan Wolf along with a cadre of compadres including: Pokemaster Troy Osborn, Julian, paid voice actor Philip Hepler, sunburnt ginger Justin Campbell, and Colin Freakin' Giffy. Ride along with us and #checkalook at our topics:
Resident Evil Village (00:03:25)
PS5 Future of Gaming Event (00:15:04)
Spider-Man: Miles Morales (00:18:33)
Ratchet and Clank: Rift Apart (00:22:18)
Hitman 3 (00:25:09)
Horizon Forbidden West (00:30:41)
Oddworld: Soulstorm (00:35:26)
Bugsnax (00:39:07)
Godfall (00:45:32)
Demon's Souls remaster and comparison (00:52:17)
Promo Pod: Ghosts of the Stratosphere (01:06:06)
Sackboy: A Big Adventure (01:07:28)
Deathloop (01:11:25)
PS5 console reveal (01:18:54)
Thank you so much for listening! Please let us know if you enjoyed this. We don't say it enough, but your entertainment is the reason we do this.
Free Stickers - https://www.instagram.com/p/B9nZ3IQJNKE/
Find The Idiot Savants here:
Review us HERE!
Intro Music: "Departure" by Dan Fur
https://twitter.com/DanFurmusic
Promo: Ghosts of the Stratosphere
https://twitter.com/gotstratosphere
https://open.spotify.com/show/5cVfnhAeNfj1tSD1ix1VFv?si=poLrEEd5TD2wBdPRaIDQMw
Outro Music:
Freesound.org
User: Frankum
https://freesound.org/people/frankum/sounds/273300/
Crazy Train of Thought Featured Music:
Play Now