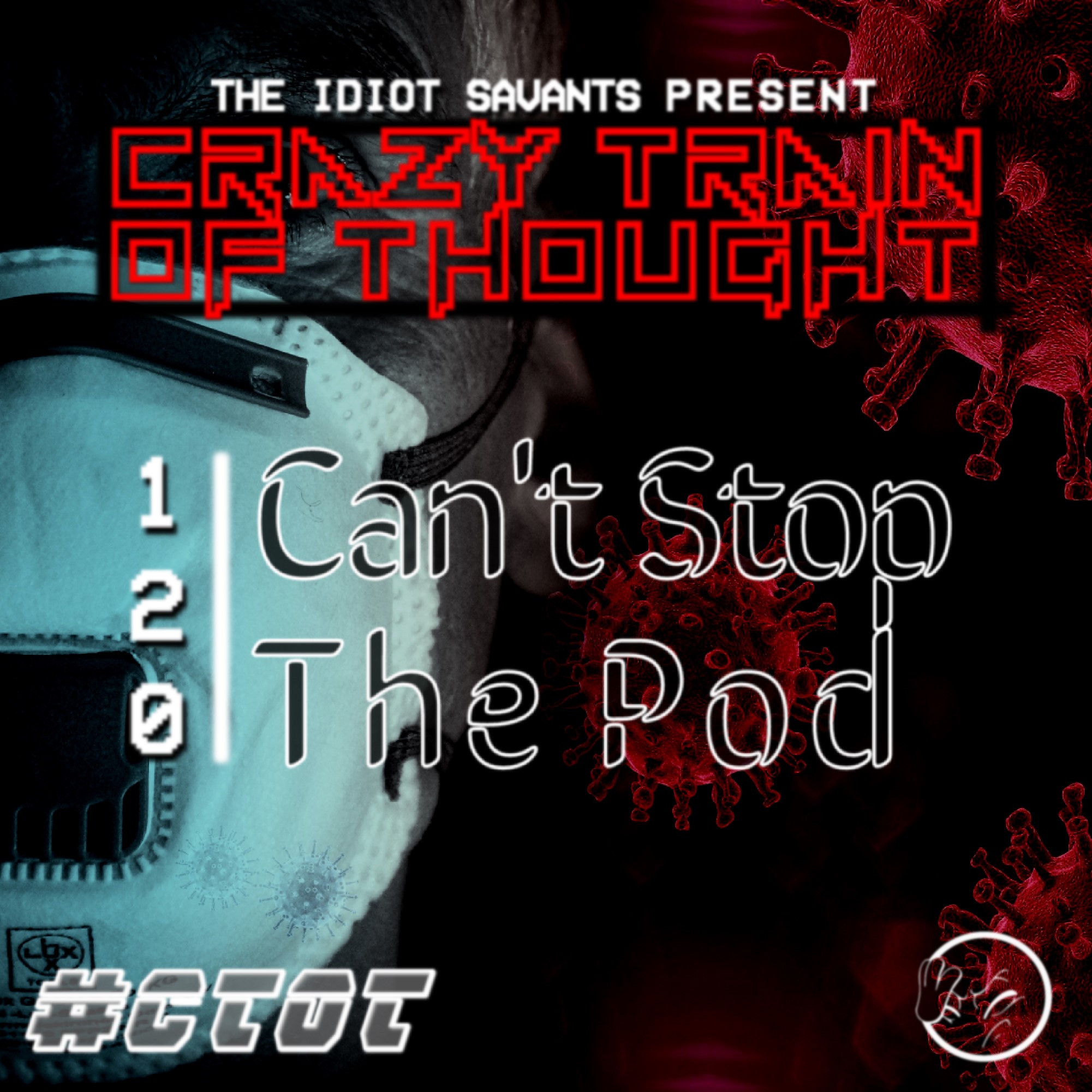 ALL ABOARD for Crazy Train of Thought brought to you by The Idiot Savants! The best podcast on the internet about the future's future of video games and we are LIVE, as always, from Savant Studios. Host Ryan Wolf is joined by Just Dance aficionado and Ke$ha superfan Philip as well as Pokemaster Troy Osborn! Ride along with us and #checkalook below at our topics:
Philip plays Animal Crossing: New Horizons (00:03:07)
Philip buys a Switch (00:28:34)
PSA regarding Crazy Train of Thought (00:38:37)
Ryan talks initial thoughts on Doom Eternal (00:39:34)
News: Gamestop vs Coronavirus vs The Internet (01:01:00)
343 Industries talks about potential Halo Infinite delay (01:16:29)
We talk PS5 vs Xbox Series X specs (01:22:06)
IGN interviews Valve's Gabe Newell, insanity follows (01:37:49)
Thank you so much for listening! Please let us know if you enjoyed this. We don't say it enough, but your entertainment is the reason we do this.
Find The Idiot Savants here:
Review us HERE!
Intro Music: "Departure" by Dan Fur
https://twitter.com/DanFurmusic
Promos: Super Media Bros
https://twitter.com/SuperMediaBros_
Grandrapidians Play Video Games
https://twitter.com/grand_video
Crazy Train of Thought Featured Music:
Play Now